ABOUT ME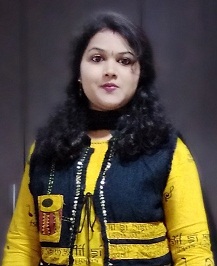 Sumedha Ramesh K
Director: Training , Placements & Corporate Relations
Director: Training , Placements & Corporate Relations Pallavi Group of Institutions MA MBA MPhill ,Delhi University directorcorporaterelations@pallaviengineeringcollege.ac.in 9948104211
I am combination of literary and managerial skills with a win-win approach. During 13yrs of my professional journey I am on a mission of moulding young minds with an approach of C2C (Campus to Corporate) by elevating their competency level to fill the gap between Industry requirements and the students skill set.
ABOUT US
1. Exclusively Dedicated Team
2. Skill Enhancement Partners
3. Customized training Curriculum
4. Orientation on various career avenues in Higher education
5. Strong client network
6. Paid Internships
7. Live Projects
8. Mentoring sessions from day 1.
9. Career grooming services
10. Campus To Corporate Transformer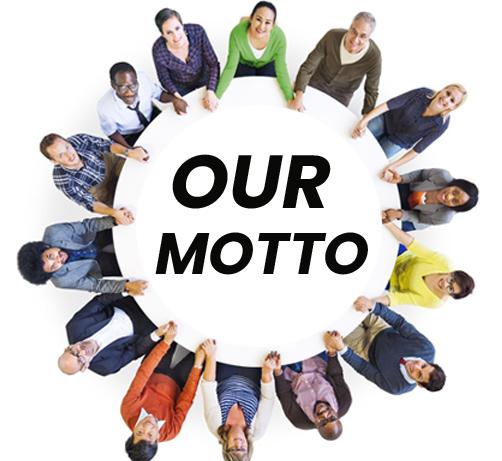 OUR MOTTO
To increase the employability quotient and competency level of the young minds, Training& Placements Cell establishes a gradual training plan which goes hand in hand with the academic syllabus. It works round the year in building strong networks in the HR fraternity to fetch recruitment opportunities from various Industries.
VISION
The Career Guidance Cell endeavors to fulfill career dreams of young minds by providing a holistic transformational approach of C2C.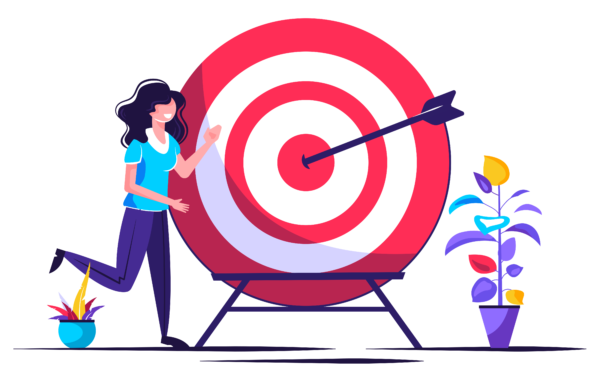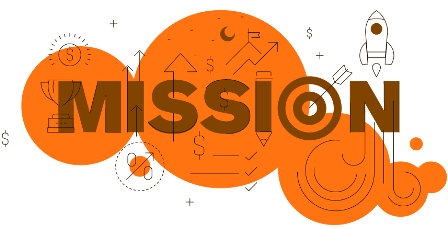 MISSION
1. To strive for the holistic development of young minds.
2. To elevate their competency level.
3. To amplify tech & non tech rate of freshmen
4. To bridge the gap between Industry requirements and student-skills-set
STRATEGIES ADOPTED ON PROFESSIONAL ETHICS
1. Communication
2. Public Speaking
3. Leadership
4. Team Work
5. Responsibility
1. Decision Making
2. Time Management
3. Stress Management
4. Positive Attitude
5. Conflict Management
1. Inter Personal Skills
2. Flexibility
3. Work Ethic
4. Professionalism
CRT MODEL
Game Plan for Injecting industry driven skills
1st Year
1. Soft Skills & Language Skills-50 hrs
2. Life Skills-2 Days
2nd & 3rd Year
1. Soft Skills-5 Days+ 30 hrs Tech CRT
2. Aptitude Skills-5 Days+ 30 Hrs Tech CRT
4th Year
1. 60 hrs of Tech CRT
2. Company Specific Training- 30 hrs
OUR TOP RECRUITERS 2022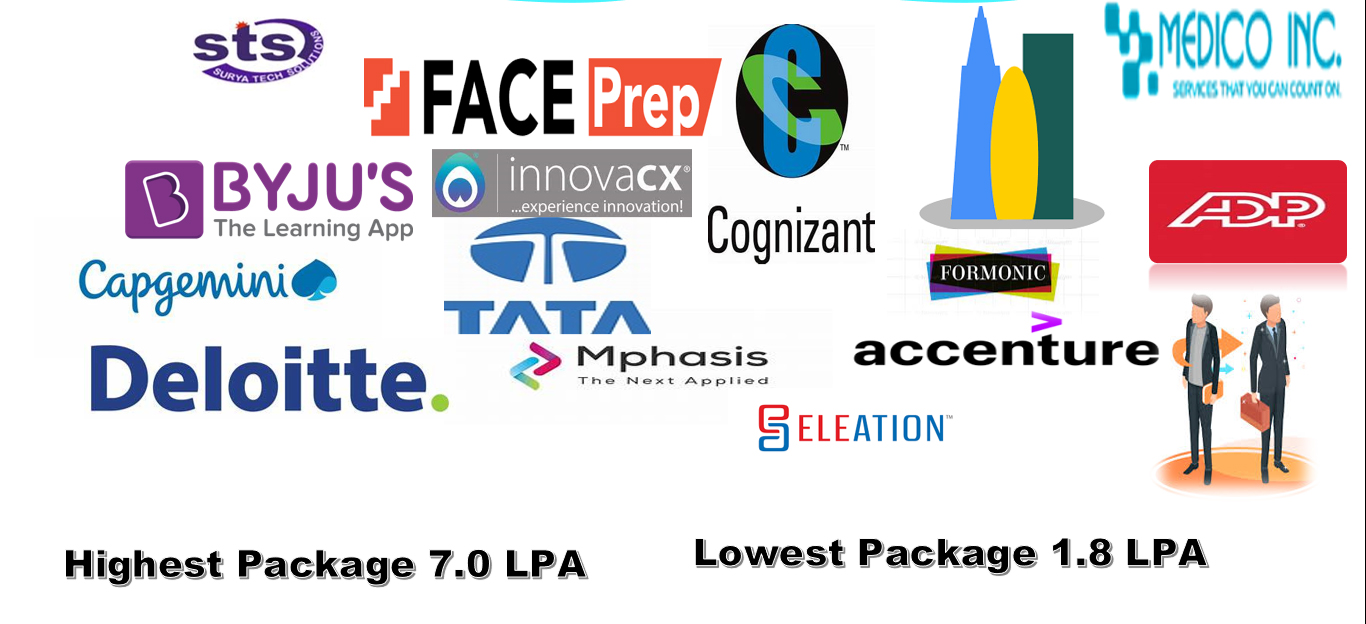 OUR TOP RECRUITERS 2023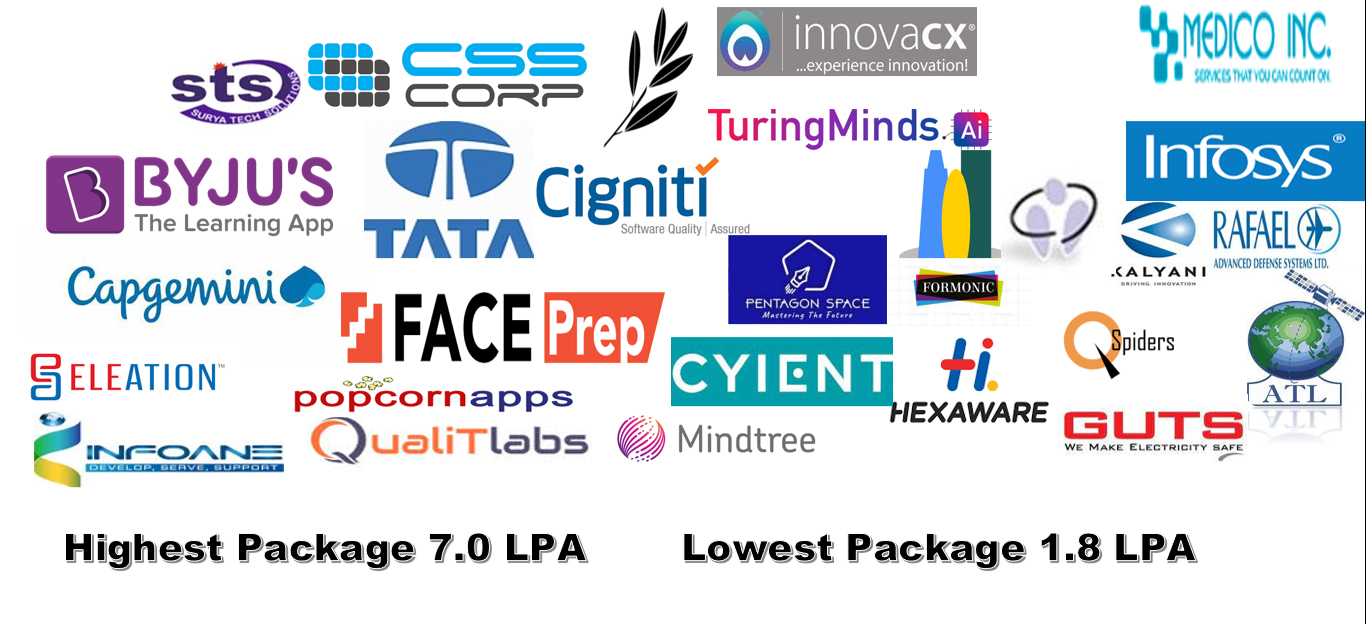 ACHIEVEMENT OF THE YEAR : COLLABORATION WITH KALYANI RAFAEL ADVANCE SYSTEMS
About KRAS
1. Kalyani Rafael Advanced Systems (KRAS), a joint venture between Kalyani Group and Rafael Systems of Israel, seeks to provide a solutions approach in the defense and aerospace segment.
2. It has set up a facility for making anti-tank guided missile systems at the hardware park in Adibatla and aims to expand its range of products and services.
3. Telangana Govt Principal Secretary Mr. Jayesh Ranjan presented a letter of recognition to Head Training & Placements Ms. Sumedha Ramesh K on 30th December 2021
4. KRAS internship has generated an excellent learning curve for young graduates and students while meeting new people and making connections in the professional world. Total 51 students got selected.
---
© Copyright All Right Reserved 2023, Pallaviengineeringcollege.ac.in